Book with Air-2-Ailes
Get to know Air-2-Ailes
Since 2012, Jean-Vivien and his team, located only 15 minutes from Grenoble would be happy to welcome you and help you discover the thrilling sensations of paragliding.
Air-2-Ailes is open everyday of the year from 8.30am to 7pm.
Don't hesitate and fly away for your first paraglide flight or for a discovery course over Saint Hilaire du Touvet in Chartreuse.
Average rating on Air-2-Ailes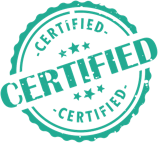 ID checked

Confirmed

Insurance certificate verified

Diplomas and qualifications

Verified
Reviews about Air-2-Ailes
Air2ailes école de vol très sympa
parapente le touvet cadeau d anniversaire
Cadeau parfait pour un anniversaire !
instructeur très sympa, et prudent (on a changé d'horaire car la météo semblait moins clémente à l'heure prévue au départ). et parlant anglais aussi :)
Bravo pour le professionalisme
Impressionné par le professionalisme et la flexibilité de Jeanvi et Damien. La prochaine fois, je ramène les enfants avec moi
super. extraorinaire a refaire sensation tres plaisante
Tres symp sait nous mettre en confiance. ce qi est agreable est que le moniteur prend autant de plaisir que moi.
Roland a été au top, personne très posée et amoureux de son métier
Très bien, même si le beau temps n'était pas de la partie.
Limite niveau professionnalisme, pas très agréable la veille du vol car, d'après lui c'est au client d'appeler pour savoir si le vol est faisable... pas d'indication concernant la tenu a avoir. Réflexion pendant le vol concernant mon appréhension sur la piste de décollage... pas de monnaie sur lui pour les 15€ de la vidéo.. qui m'a donc coûtée 20€ sans excuse de l'instructeur.
Génialissime il m'a laissé piloter ;)
An amazing experience with paragliding Pro's
These people know what they are doing. Jean, one of the guys who was controlling the parachute, has 20 years of experience. Damien is the older of the two and explained to us how he takes a high risk every day. I can only recommend these guys if you are looking for a breathtaking adventure at one of the most photogenic spots of the french alpes.
Le moniteur est très bien.