Book with Alcorce Rafting & Kayak
Get to know Alcorce Rafting & Kayak
Alcorce Rafting and Kayak is a group of friends and workmates crazy about their job and their region who have come together to provide travelers with enjoyment, fun and and knowledge about the Aragonese Pyrenees.
Created in 2014 by Héctor Pérez y Jorge Gómez, who had been working since 1995 as white water guides, Alcorce is the consequence of the both of them putting together almost 20 years of knowledge, experience and skill into a active tourism company.
Their activities (rafting, hydrospeed, canoe rafting, among others) take place mainly in the Gallego River as it washes Murrillo de Gallego and the impressive Mallos de Riglos. The Ara River close to the beautiful Ordesa National Park and the Pyrenean Valleys are also some of the locations where you can experience the thrills of the Huesca Region and surroundings.
Alcorce is also a certified distributor of top brands like Zet Kayaks, Select and Palm, considered the best in the market. This way you are guaranteed during your outing you will be provided by the best equipment.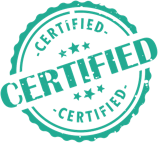 ID checked

Confirmed

Insurance certificate verified

Diplomas and qualifications

Verified