Book with Gualay Aventura
Get to know Gualay Aventura
Sulayr Aventura is integrated by a group of professionals with more than 15 years of experience in outdoor activities. All their guides are certificated and highly qualified in the different fields in which they work.
Sulayr Aventura is backed with certification issued to their highly capable guides from the Catalan Federation of Canoeing, Navarre Federation of Canoeing, Spanish Federation of Mountaineering, Andalusian Federation of Mountaineering and Climbing, Andalusian Federation of Speleology, International Rafting Federation (IRF), Education and Science of the Andalusian Government, and the School of Public Safety of Andalusia, just to mention a few!
These certifications along with a great amount of experience, training, and motivation, which are also their fundamental pillars, guarantee that their activities will be done in complete safety and live a great, unforgettable experience with them.
Average rating on Gualay Aventura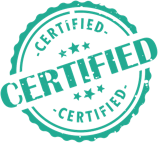 ID checked

Confirmed

Insurance certificate verified

Diplomas and qualifications

Verified
Reviews about Gualay Aventura
Tony is a competitive "canyoner" and really helped us take full advantage of those amazing jumps, slides and abseils.
Parfait super cool et compétent, je suis moi même instructeur cordes en Belgique 👍👍👍👍
Un grand moment de plaisir en famille
Instructeur très sérieux et très agréable
Luis est très sympathique et explique bien tout au long de la journée
Super génial je recommande !
Raül notre moniteur était vraiment super !! Il est patient explique très bien en différente langue il prend le temps de rassurer de nous expliquer et surtout de façon spontané jour le photographe avec son appareil en nous prenant à tout moment pour que l'on garde des supers souvenirs ! Merci Raül je reviendrais avec plaisir le meilleur instructeur
Canyoning da non perdere!
Paco si è dimostrato compentente e simpatico, creando un clima amichevole e positivo.
Raul is a very trustful and experienced guide.
Best first canyoning trip!
Nuri is amazing. She checked the stuff we were bringing for canyoning as we thought ziplock bags would keep things dry... She put our phones and other valuables with her air tight container as she knew our things were going to get soaked! Amazing technical skills. I'd venture to say that she was better and more experienced than all the other guides we passed! The more skilled you are, the harder and more fun she'll make it for you. A good guide makes all the difference because the bigger groups got stuck at certain bits due to different skills, large numbers etc.
Parfait, aimable, patient et pro.
C'était parfait du début à la fin.
Le moniteur (Raul) était top. L'activité a été une réussite principalement grâce à lui.
Canyoning rio verde upper
Nuria était super, très marrante et hyper professionnelle on a passé un très bon moment
Freundlich und lustig. Wir hatten einen tollen Tag.
Nice happy careful about us. Easy To communicate with. GREAT
Wunderschöne Natur und sehr hoher Spaßfaktor!
Sehr professionelle guides. Man hat sich sicher und aufgehoben gefüllt. Man hat schon gemerkt das die Mädels es richtig drauf haben ;) Danke an Marketta und Nuria!
Ideal für Anfänger. Sehr nette Mitarbeiter.
Raul was very friendly and a great guide!
Our instructors Markéta and Raúl made our day! They where both professional, experienced and easy going. Good level of English!