Reserve con Nordic Unique Travels
Saber más sobre Nordic Unique Travels
Discover Lapland from a different angle with scenic experiences and adventure activities deep in this winter wonderland - courtesy of Nordic Unique Travels.
Founded in 2015, Nordic Unique Travels is a winter sports company based in Rovaniemi. Offering family-friendly Christmas tours to find Father Xmas and once in a lifetime adrenaline adventures deep in the Arctic North, this team of experts offers a range of experiences to suit young and old alike.
Nordic Unique Travels located in the threshold of the Arctic: Rovaniemi, the capital of Finnish Lapland. It is a world-famous touristic attraction which draws millions of travellers from around the world each year.
In Rovaniemi, the Official Hometown of Santa Claus, Christmas is a special time, as many flock to the Arctic town to meet Santa in person and experience the festive season in magical wintery surroundings. The winter is a great time for a number of activities both in the snow outside and experiencing local culture inside.
From the charm and culture of Lapland's cities to the mystical ancient woodlands; Nordic Unique Travels offers fairly priced and accessible tours across Lapland - offering groups of friends and families a chance to experience natural wonders like the Northern Lights - and hidden festive treats like Santa's workshop at the North Pole!
Besides the standard package tours, Nordic Unique Travels also specially design routes off the beaten path. Their customized tours lead you to some of the greatest hidden treasures for a unique and individual experience of the real Lapland. In each tour, we share with you interesting and inspirational stories of each locale and will explain to you the origins and history of local customs. This knowledge, combined with the sights and sounds around you, will provide you with a full immersion into the lush culture and history of Lapland.
Join Nordic Unique Adventures throughout the seasons at their home base in Rovaniemi for one of their signature snowmobile, skiing, snowshoeing or Santa Claus hunts in Lapland!
Calificación promedio en Nordic Unique Travels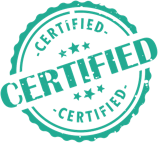 Verificación de identidad

Verificado

Confirmado

Certificado de seguro verificados

Cualificaciones y títulos

Verificado
Opiniones sobre Nordic Unique Travels
Give Cross country skiing a go
Lorenzo was fantastic. We had so much fun!
Nice receptionists, everything went smooth, our guide (a Bulgarian guy) was a really supportive and caring, thanks for teaching us!
Our guide was awesome, we're glad we got him, super chilled out, gave us lots of info about Rovaniemi and its' way of life, highly recommend him. Definitely recommend, if you get Julian as your guide.
Cross-country skiing in Rovaniemi
Friendly, patient and professional
The instructor Mattheo was fantastic and provided us with everything we needed.
Le guide parlait notre langue et était très sympa ! La boutique "Nordic unique travels" est au top ! Les guides parlent pleins de langues, les gens sont sympas, et les activités vraiment au top !
Awesome snowshoe hike with the most favourite guide!
Société très bien organisée et guide compétent et sympa
Experience Lappland's Winter in the fullest
Super friendly and motivated guide