Book with Andaventur
Get to know Andaventur
Andaventur is an outdoor activity centre that was created in 2005. They propose a range of exciting activities, all led by a team of instructors with years of experience guiding people around the rivers and mountains of the Granada province and further afield.
Their aim is to always keep their customers entertained, and to open up to them to new possibilities in sports and leisure.
They aim to show the beauty of the natural world that surrounds us and teach us to respect the environment. They have carefully created each of their itineraries keeping the customer's perspective in mind. Their aim is to blow the minds of their costumers by constantly innovating and applying new concepts to always make the most of the local environment.
Andaventur, based in Granada makes the most of its spectacular location and great climate by offering summer activities: canyoning, kayaking and hiking, as well as winter activities: skiing and snowboard and snowshoeing. All of the activities are insured for civil injury or accident.
Throughout their activities the team is hoping to share some of the exceptional experiences that they have had. They want to pass on their great love for what nature has provided and give their customers a way to get to know the culture and history of the Granada province.
Average rating on Andaventur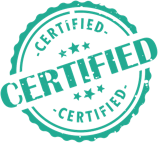 ID checked

Confirmed

Insurance certificate verified

Diplomas and qualifications

Verified
Reviews about Andaventur
Un vol à faire et à refaire
Neftali has a warm personality. Also, he shows confidence in his work and has every detail in control.