Book with SIROCO KITE SCHOOL
Get to know SIROCO KITE SCHOOL
Siroco Kite School was created in 2002 by Borja, a devoted kitesurfer since a very young age. He has been in international & national competitions and has a Level II Senio IKO certification, plus he is certified by the Federación Española de Vela (the only oficial certification to work as an instructor in Spain).
Borja receives every year many future kitesurfer instructors who go through the Spanish Sail Federation. Also, since Siroco Kite School is a pioneer in giving lessons with boat support, many instructors come her to learn new techniques.
Nowadays Hector & Luna (both certified IKO & Federación Española de Vela instructors) work with him with the same goal: always to put your safety first and make you have an unforgettable experience whilst you learn. They are so passionate about the sport you will definitely leave being a kitesurfing junkie! They teach everyone that has the desire to learn kitesurfing with the best methods, security measures and the best vibe possible. The team offers courses in English, Spanish, Italian and French.
They are the only school in Gran Canaria approved by the government; and also use safety boats whilst teaching their classes and radio control systems to improve safety and communication between the instructors and students. Making them pioneers in teaching techniques which is why now people that want to get their certification do internships with the school to get validated.
Average rating on SIROCO KITE SCHOOL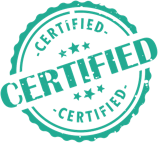 ID checked

Confirmed

Insurance certificate verified

Diplomas and qualifications

Verified
Reviews about SIROCO KITE SCHOOL
Good teachers really helpful!